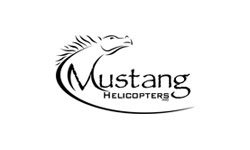 Established in 1989 in Quebec, Mustang Helicopters has grown to become a leading provider of helicopter charter services and operates across Canada.
Operating a fleet of 30 aircraft, this company specializes in aerial work (precision sling, fire fighting).
Member of the Coast to Coast group, one of the largest helicopter operators in Canada.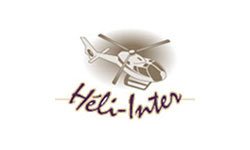 The Héli-Inter company is based in Saint-Hubert, in the same premises as Hélicraft.
Héli-Inter is currently the largest company in Quebec, and performs all types of missions requiring a helicopter (inspection of power lines, specialized transport, etc.).
Hélicraft was the flight school of Héli-Inter until 2013, when the two companies separated.
Hélicraft has kept very close ties with the Héli-Inter company.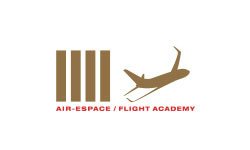 A pioneer in aeronautical e-learning training, Air-Espace has built its reputation on the quality of its programs to become one of the benchmarks of European schools.
Air-Espace is the first school to offer helicopter airline pilot training, which Helicraft offers you in its European training program.
Located in the Annecy and Geneva basin, Alpes Hélicoptères provides tailor-made, quality service all year round for professional or private flights. Different pilot training courses will be offered to you, supervised by qualified instructors in total adequacy with your objectives.